Promotions & Events
Each month, we offer deals and promotions to help you to get the most fun out of your money. Make sure to follow us on social media and subscribe to our newsletter to receive special offers on food, fun and games.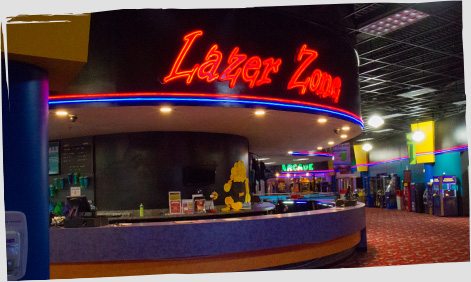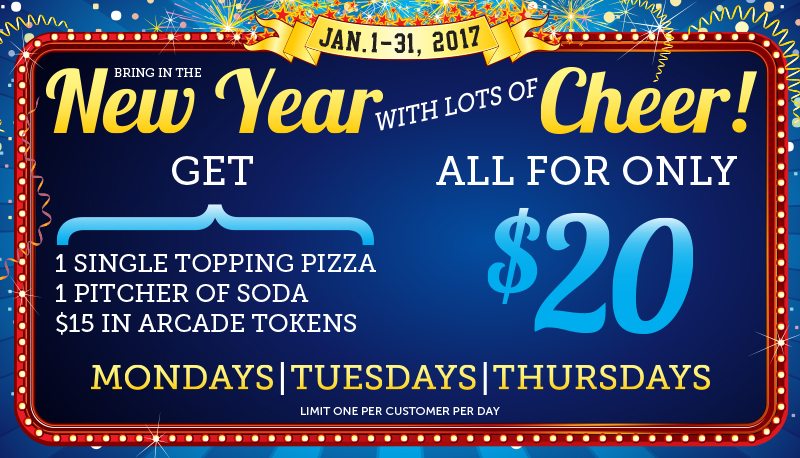 New Year Cheer
Bring in 2017 with lots of cheer at Lazer Zone! On Mondays, Wednesdays and Thursdays in January you'll get one single topping pizza, a pitcher of soda and $15 in arcade tokens for only $20.
Friday Game Nights
Join us on Friday nights from 6 p.m. to 10 p.m. for Friday Night Games! Bring your own tabletop and trading card games to play. A $5 wristband gets you access to the game room, 2 slices of pizza, and a medium drink with unlimited refills. No outside food or drink allowed. Participants under the age of 16 must be accompanied by an adult.