Promotions & Events
Each month, we offer deals and promotions to help you to get the most fun out of your money. Make sure to follow us on social media and subscribe to our newsletter to receive special offers on food, fun and games.
Monthly promotions are only available during normal business hours.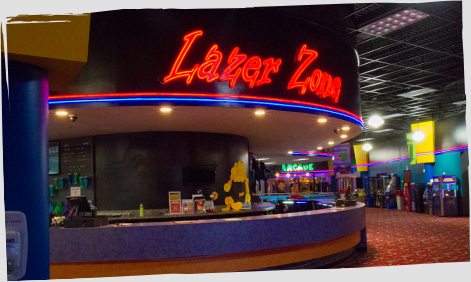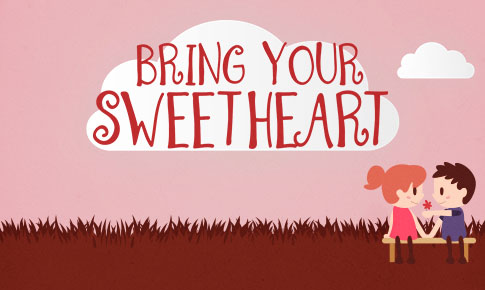 Bring Your Sweetheart
During the month of February, the LZ is helping you celebrate Valentine's Day all month long with a buy one, get one free deal on a number of Splat's favorite activities! Stop by Lazer Zone on Mondays, Tuesdays and Thursdays for BOGO bowling, mini golf and lazer tag.
PIzza Dealeroni
Splat has a deal for you in March. On Mondays, Tuesdays and Thursdays stop in and get your fill of food and fun with our Pizza Dealeroni! For just $30, you'll get four games, four drinks, $10 in Arcade Play on a Splat Pass and a single topping pizza. Come see Splat and put some pep in your step!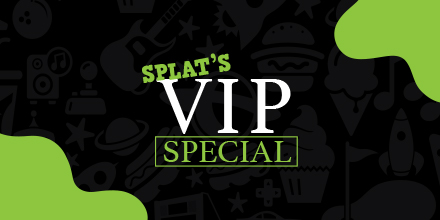 Splat's VIP Special
New name … same Splattastic fun! Head to the LZ from noon- 5 p.m. on March 13 and March 16-20 for our popular armband special – $15 for either unlimited bowling, mini golf and lazer tag play OR unlimited arcade play (no redemption points and no crane games). Or if you're really feeling adventurous, enjoy both for just $25!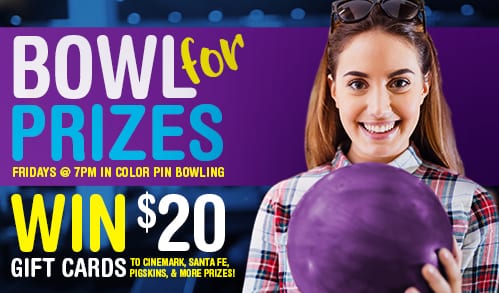 Color Pin Bowling
Starting at 7 p.m. on Fridays, come in and play Color Pin Bowling! You can play a game and get shoes for only $10. Our special green-colored pins are ready for you! Join us for your chance to win tokens, a gift card or more! Get all of the details and detailed instructions.